Payday 3 has only just released from Starbreeze into the exciting wilderness that is the gaming community, but players are already having issues with the highly anticipated game's online play. Following feedback from fans regarding problems with matchmaking, the developer has released an official response stating that the team is aware of the trouble fans are having in-game and is working hard to get an update deployed to ensure Payday 3 runs properly.
If you've been playing Payday 3, then you likely know what matchmaking issues Starbreeze is referring to. Since the game's launch, the Payday 3 server status has gone up and down, with matchmaking accessible and working sporadically. In the first update post made regarding the FPS game's server troubles, the developer says the team is working on a fix after revealing "an increase of matchmaking issues."
Following the initial post, Starbreeze writes that the studio is "working hard to restore functionality" as it's "now seeing all platforms unable to matchmake." No patch or update has dropped just yet, but the dev did recently check in to say it's "still working on the current matchmaking service outage" and is "hoping to have a more positive update soon."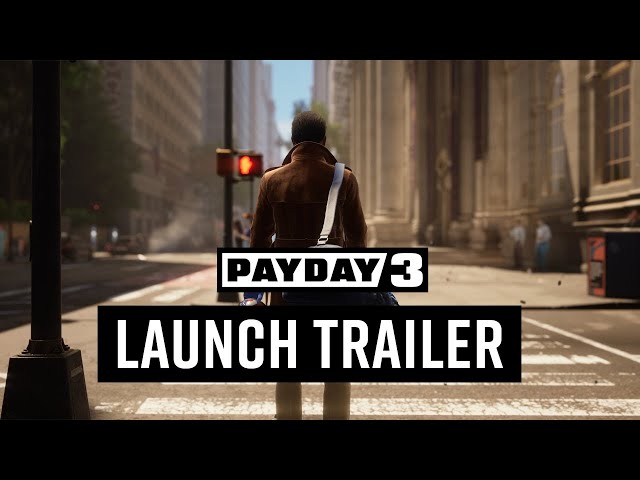 The long-awaited launch has proven a bit messy, with the current Payday 3 Steam reviews showing as mixed overall. Most of the more negative feedback mentions how matchmaking simply isn't working, or how the lack of Payday 3 solo offline play makes it impossible to access the game at all while Starbreeze works to resolve online issues.
As further detailed in our Payday 3 review, there is a lot of fun heisting to be had in the beloved series' new entry. After all, Payday 3 is already the top-selling game on Steam. The primary problem right now is the fact that most of us can't get in to experience said fun. While Starbreeze hasn't followed up again with a concrete solution, we'll hopefully all get to enjoy some good old virtual criminal activity soon.
For a non-Payday experience to play through while you wait for Starbreeze to fix matchmaking, you can browse through a few of our other favorite crime games. Alternatively, check out some of these exciting multiplayer games that you and your friends can enjoy together until an update drops.