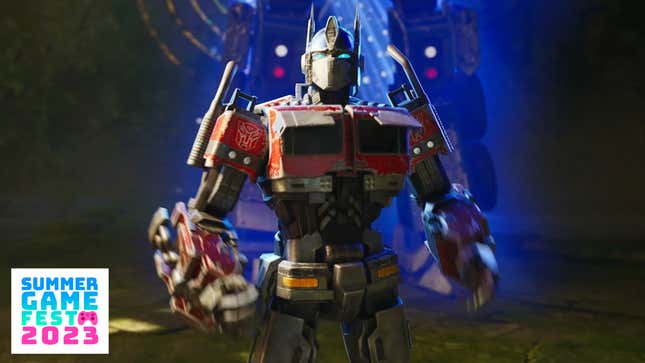 Epic Games' mega-popular shooter Fortnite is just about to enter its third season of its fourth chapter and after mysterious fractures began appearing across the latest island, we finally know what's been lurking below. And it looks like there'll be dinosaurs.
Dead By Daylight Devs' New Game Is Fortnite Meets Doom
Fortnite has only grown more epic with each season, and its clear the franchise isn't stopping anytime soon. With a constant updated roster of outfits from various franchises, and the recent addition of the Unreal Editor allowing players to build their very own islands, few games are as visually eclectic as Fortnite. During the last season, mysterious fault lines appeared on the island, some of which were the the focus of various quests during the season. And now, at today's Summer Game Fest, Epic Games has shown off some wild new areas of the island with a new cinematic trailer.
Epic Games / Fortnite
Epic Games has been teasing Fortnite fans for a few days now, with a brief teaser trailer featuring the island cracking open, revealing new areas below. But that's not all, some new characters enter the Fortnite universe by way of some appropriately themed outfits.
Fortnite's island gets new area…and Transformers

The new cinematic trailer seemed to suggest the new area would be lower in elevation from the rest of the island and even featured characters riding dinosaurs. How this will factor into gameplay will be revealed yesterday when the season launches. But new outfits and a new area isn't all. If you were hoping for another exciting addition to Fortnite's growing collection of different franchises, yet another one is jumping in.
At the very end of the trailer, we got a quick look at none other than Optimus Prime, so it's Transformers crossover season, folks.
The new season and battle pass launches on June 9, 2023.
---
Kotaku is covering everything Summer Game Fest, from the main show on Thursday to other events happening throughout the next week. Whether you're into larger-than-life triple-A games or intimate, offbeat indies, you can keep up with all things SGF here.