In 2007, Puzzle Quest: Challenge of the Warlords gave birth to an entirely new genre of game. A compelling fusion of match-3 puzzler and narrative RPG, it was completely unlike anything we'd seen before. In the years that followed, we saw a few new entries in the Puzzle Quest franchise, and plenty of titles clearly inspired by its innovative gameplay. 
The latest installment in the franchise, Puzzle Quest 3 is here to remind us of everything we loved about the original, while once more raising the bar for puzzle RPGs.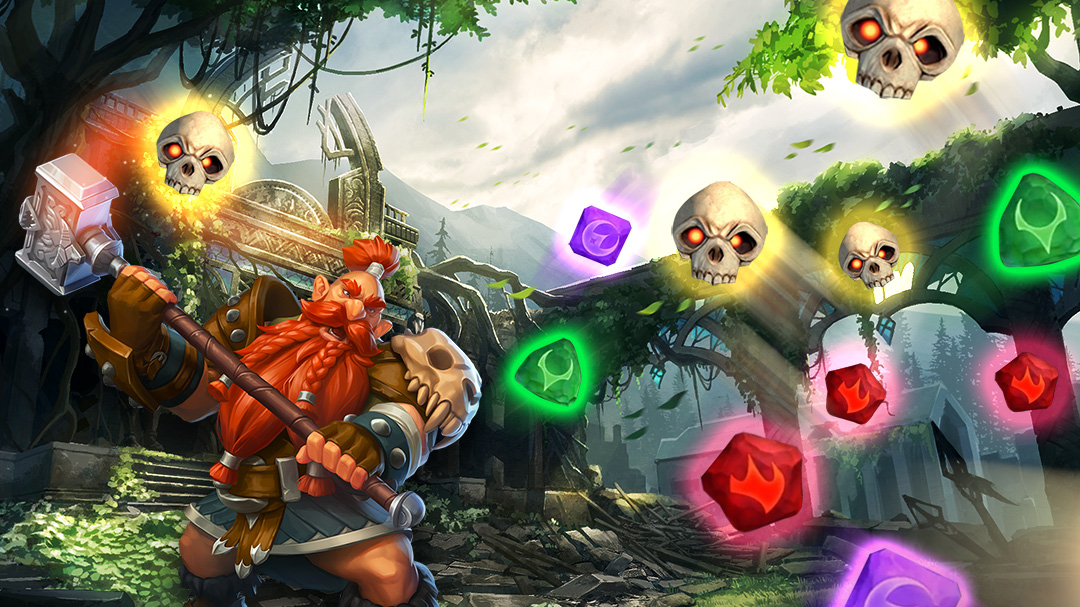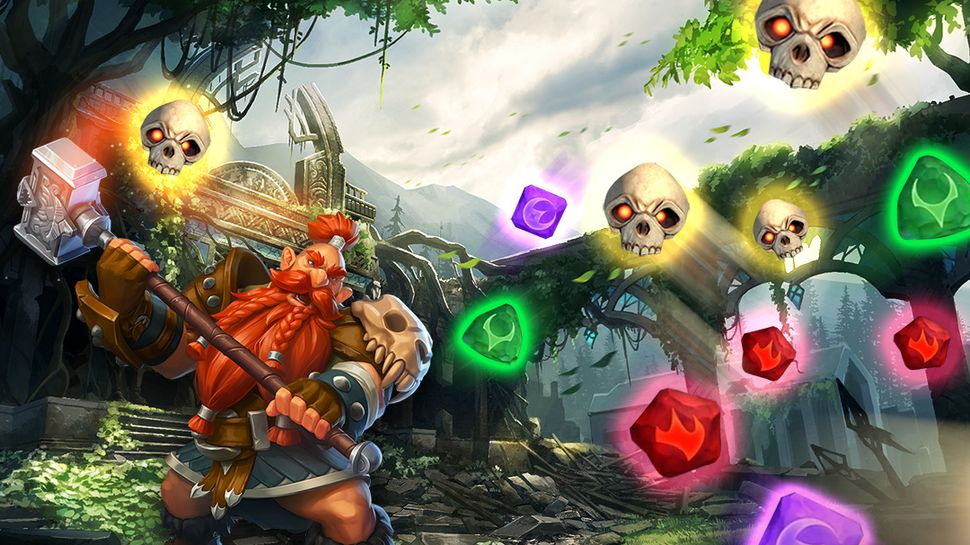 Set five hundred years after the first game, Puzzle Quest 3 returns to the fantasy realm of Etheria, where dragonkind faces extinction at the hands of a new threat. It combines the franchise's iconic gameplay with gorgeous 3D graphics, including fully animated conversations, stunning spells, and a revamped puzzle board.  The franchise's signature gameplay mechanic returns in a challenging mix of diagonal gem matching while you frantically try to clear as many gems as possible under a fast paced countdown clock. As with previous installments, players are free to create and customize a hero that suits their exact playstyle.
At launch, there will be five playable classes — one for each color of gem:
Paladin. Knights in shining armor. A martial class specialized in protective magic. 
Berzerker. Hit hard, hit fast. Your enemies won't like you when you're angry. 
Shaman. Inflict devastating toxins on your foes while healing your friends. 
Assassins. Bring your enemies low with myriad crowd control skills before ending them with one swift strike. They'll never know what hit them. 
Necromancer.  Your undead don't fear the cold. Your enemies will.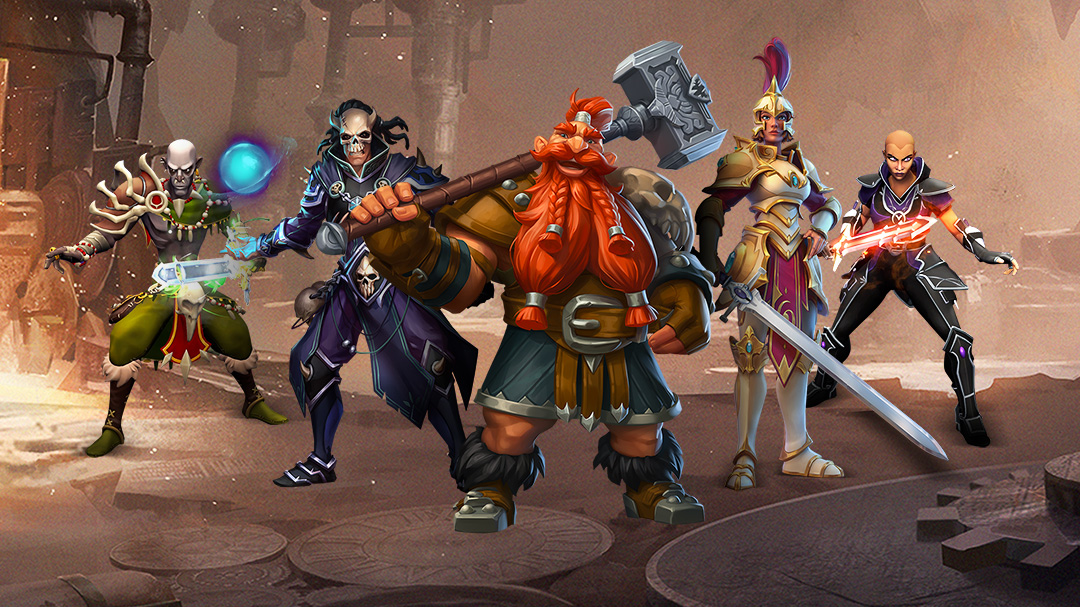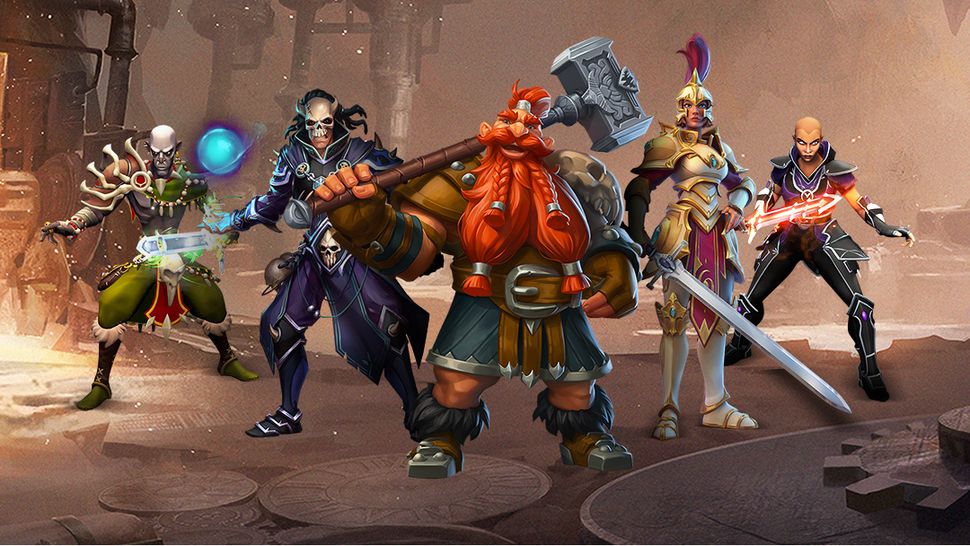 Each of the above classes is also playable as one of two races. Beyond that, the title includes everything we've all come to love about Puzzle Quest. Players can enjoy an epic storyline, explore expansive dungeons, immerse themselves in deep, strategic gameplay; complete hundreds of quests, and engage in online multiplayer featuring both co-op and PvP. 
You can experience all this and more now that Puzzle Quest 3 has officially launched on Steam as well as the App Store and Google Play Store.  Better yet, you can install Puzzle Quest 3 now and enter into our giveaway for a chance to win one of ten $100 Steam gift cards. Details below!
It's been more than a decade since Puzzle Quest changed how we saw puzzle games. It captured our hearts as we experienced the compelling, addictive gameplay of the puzzle RPG genre. And now Puzzle Quest 3 will recapture that magic with a new story, a new experience, and a new legend. 
A land of new adventures awaits — are you ready?