The life of a reaper may seem exciting, but in Death's Door it's a somewhat dull affair. You're in a world where no one naturally dies anymore, employed by a murder of lazy, office worker crows tasked with maintaining a sense of order. Things get lively now and then, though, when someone swipes a soul and takes it to a realm untouched by death where they can grow past their expiry and overflow with greed and power.
It's a top-down, eldritch take on The Legend of Zelda that casts you as a crow stuck in the monotonous grind of reaping the souls of the dead, only offered something more exciting when a thief dares to swipe one of your assigned tasks. It was unveiled by Devolver in March, but it got a solid showing at this year's E3 with a developer commentary at Day of the Devs and a release date reveal during Devolver's showcase.
When it comes to combat, you've got plenty of tools to master your trade with. You can cut down a swath of beasts and demigods with melee weapons, arrows, and magic, but only if they don't get the opportunity to punish you for your mistakes. You can also customise your character stats as you look to hone the new abilities and upgrades you'll stumble upon.
Producer David Fenn went a tad deeper into the game during the Day of Devs stream, explaining that, while the narrative makeup is unusual, the structure and scope of the gameplay is more familiar, closely matching one of the developer's "oldest inspirations", which is The Legend of Zelda.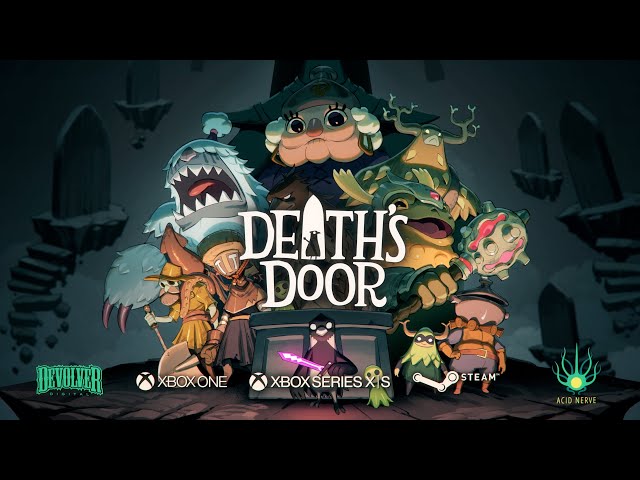 "Our background is in tight, 2D pixel art action, and we've been careful to maintain the responsiveness of this," Fenn says. "The world is fully explorable, and is entirely handcrafted. All of the characters and enemies you meet have memorable, twisted designs as well. Death's Door has plenty of high-octane action, but it's equally about discovering the secrets of its unique setting and unravelling this mysterious story."
Death Door hits Steam on July 20, 2021, if you fancy giving it a whirl. Want to know what else is going on this week? Check out our E3 schedule to get the timings on upcoming shows down.
{"schema":{"page":{"content":{"headline":"Death's Door is a eldritch take on The Legend of Zelda out next month","type":"news","category":"deaths-door"},"user":{"loginstatus":false},"game":{"publisher":"Devolver Digital","genre":"RPG","title":"Death's Door","genres":["RPG"]}}}}